City Scape Park Bench
Model Number: CSB-6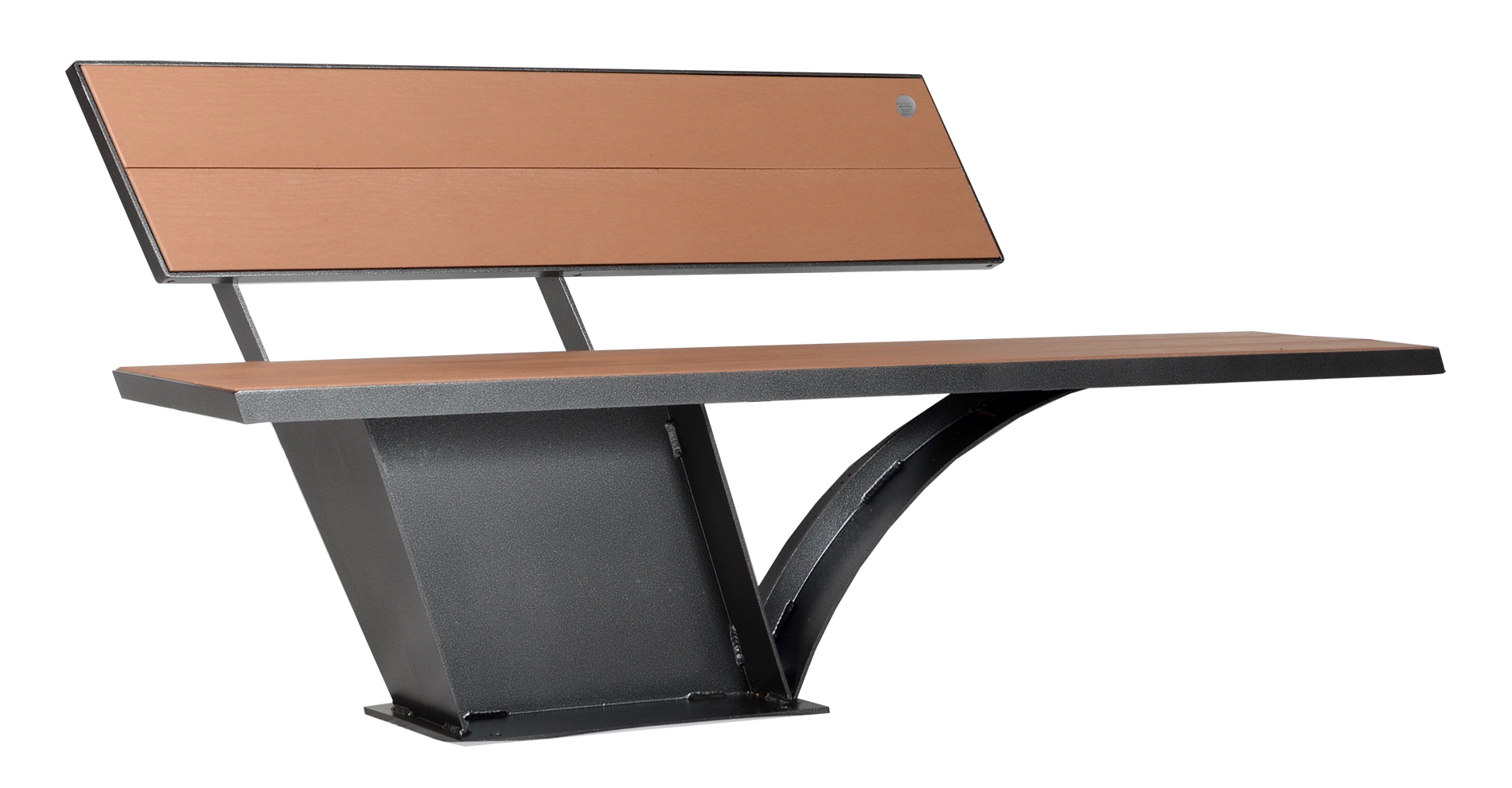 Designer Notes
The intention of this series was specifically to create something modern and architectural – hence the name City Scape.
This bench has a very fluid look, and almost appears to be in motion or "on the move". The cantilevered portion creates a interesting sense of balance as the wide seat extends out almost like a diving board. A partial back rest allows for more ways for the user to sit, and provides flexibility in terms of how to orient and install the bench in its environment.
The pedestal section that supports the seating surface can house tempered glass or advertising and branding. Furthermore, materials and surfaces already in the setting could be incorporated into this area.
Available Recycled Plastic Lumber Colours